Imagine Talks:
Is Quiet a Superpower? Bestselling Author Jill Chang on Introvert Success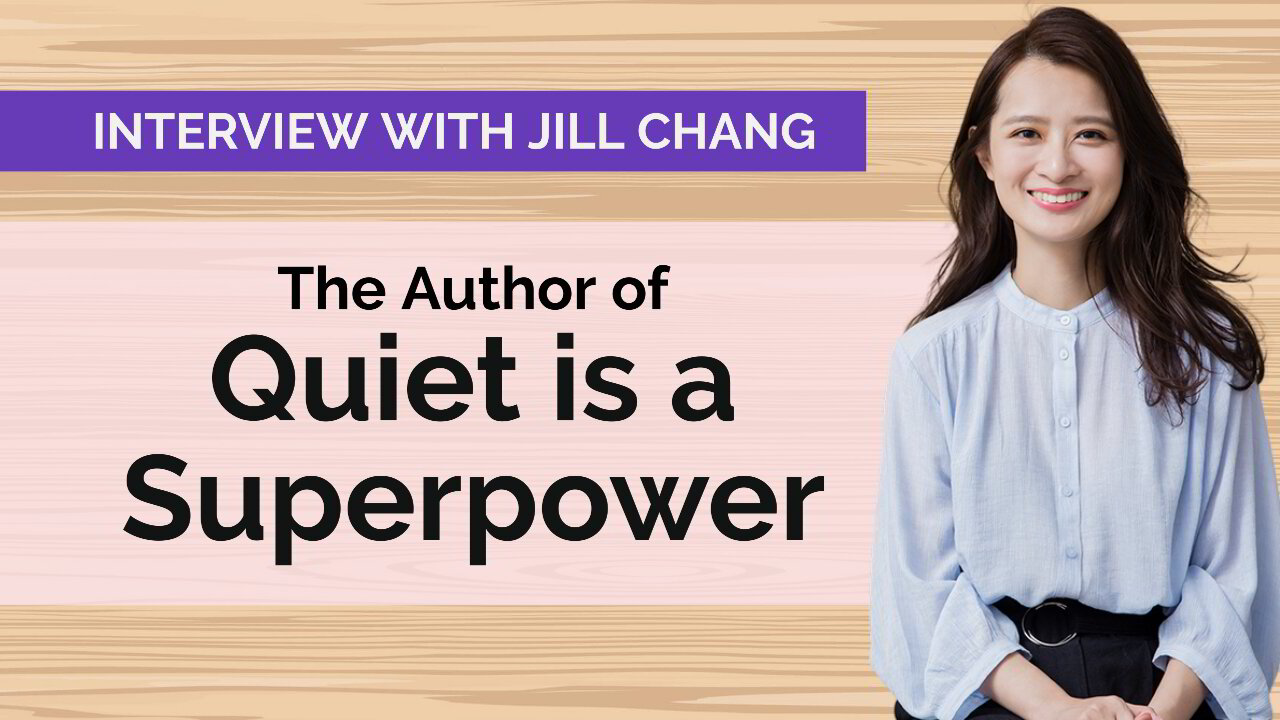 Let's say you're the quiet type. The kind of person who likes to keep to yourself. The introvert. What do you do when you've got to go to meetings? To parties? To work events? That can seem scary! Can quiet be a superpower?
Our guest, Jill Chang, has written just that in her new book!
Jill Chang talks about the definition of introversion, combatting negative stereotypes of introversion and turning them into strengths, working in "introverted" and "extroverted" cultures, and advice for introverts during the pandemic and beyond.
Listen here: https://mentalpowerhacks.com/blog/is-quiet-a-superpower-bestselling-author-jill-chang-on-introvert-success
---
On Compassion with Dr. Nate: The Amazing World of Introverts with Jill Chang
Inhale and exhale slowly, take a moment to reflect on the infinite possibilities of the mind, the universe, and the human spirit. Prepare yourself for an uplifting and mind-opening journey into the world of introverts. Dr. Nathan Regier, your host, welcomes Jill Chang to today's episode. Jill works for a San Francisco-based international nonprofit organization and oversees more than 20 countries. H
Listen here: https://lnns.co/I7Op1fcZ2xR
---
Girl Influence Power: Jill Chang
For this episode, our guest is Jill Chang, the elegant and powerful author of the international bestseller "Quiet is a Superpower- The secret strengths of introverts in the workplace". Her book Quiet is Superpower was a #1 bestseller and stayed among the Top 10 bestsellers in Taiwan for 20 weeks. Jill's book is filled with personal accounts of her being an extreme introvert and yet succeeding in jobs that are often described for extroverts, for example being her job as a professional sports agent at the age of twenty-six.
Listen here: https://www.audacy.com/podcasts/taiwanren-57123/jill-chang-quiet-is-a-superpower-365709821
---
Taiwanren: Jill Chang, Quiet Is a Superpower
Introverts, this one's for you! Meet Jill, the author of Quiet Is a Superpower. Jill shares her incredible stories of how she used her introverted strengths to succeed as the first female in Taiwan's sports agency. She weighs in on how introversion differs across cultures, and how she learned to adapt. Plenty of tips for introverts and extroverts alike – listen now to find out 🙂 You can purchase Quiet Is a Superpower on indiebound.org or Amazon. 
Listen here: https://www.audacy.com/podcasts/taiwanren-57123/jill-chang-quiet-is-a-superpower-365709821
---
The Superpower to Change the World